'Crazy Scam': Twitter Destroys Logan Paul's Cryptozoo NFT Game
Logan Paul has gone trending on Twitter again. The 26-year-old YouTuber has been going viral on Twitter for all the right reasons ever since his fight against Floyd Mayweather. Over the last few days, however, just when it looked like all the Logan Paul hate was coming to an end, Paul got into trouble with fans.
ADVERTISEMENT
Article continues below this ad
Logan Paul released a new NFT based game called CryptoZoo. Paul said he was working on the project for the last six months. Ever since the whole NFT and cryptocurrency markets have been shooting up, all the influencers have tried to get into the space.
'The Maverick' described Cryptozoo as a space where 'zoo' owners can trade, collect, and breed exotic hybrid animals as NFT's (Non-Fungible Tokens).
ADVERTISEMENT
Article continues below this ad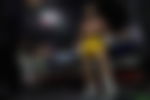 What is NFT's?
Non Fungible Tokens (NFT) are assets that are bought through cryptocurrency. NFT's range from memes, artwork, photos, to any random thing you do or find on the internet. NFT digitizes a piece of work and stores it on the blockchain. This makes it 100% unique since no one can fake it or replicate it.
They are 1/1 pieces that you can own online. There are some NFT's that are worth millions of dollars. The hype behind the NFTs has skyrocketed the prices of these works.
DIVE DEEPER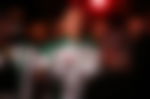 Twitter reacts to Logan Paul Cryptozoo Scam
What a scam. Lost 200 euros in gas fees and full of bots. I would suggest anyone trying to buy from them to actually not. Transactions fail all the time and it's absolutely pointless. No hard feelings Cryptozoo but you fuys really suck at this 🙂

— Niki Izvorski (@nikiizvorski) September 5, 2021
I'm confused now, so is the app.cryptozoo site legit? I got it from the announcement chat and I did approve and "bought" the egg which I never see it.

If it's a scam site, indeed many will be haunting the team. pic.twitter.com/xaKqPw21P4

— Sham (@shamredsmith) September 4, 2021
#CryptoZoo crazy scam, they said the drop was on 1st spt and it wasnt; they sad it would have been live at a certain time and it wasn't; they said the prize was 0.1 eth and it wasn't… it's just hype to create an auction on #openseanfts to pay for their debts… @LoganPaul scam

— pik (@traktor90431494) September 4, 2021
This is BS waited all this time for them to upload eggs to thier website amd nothing. Saw that you guys uploaded eggs to opensea, but you guys came back and said that there was another cryptozoo that was a scam, went to the link you shared and now the floor price is .5 I call bs

— J Hall (@halljt80) September 4, 2021
This is a scam guys. I got my entire wallet cleaned out. DO NOT BUY INTO THIS! They also keep taking this down to cover any negative things associated with cryptozoo. Scam!

— Nekro Black (@NekroBlack) September 2, 2021
ADVERTISEMENT
Article continues below this ad
ADVERTISEMENT
Article continues below this ad
Fans don't seem to be happy with the project, with many claiming it is a scam and is looting people off money. Logan Paul was heavily involved with this project and cryptocurrency in general. The elder Paul brother, who has spent millions in this space, also owns some pretty rare NFTs.
At the time of writing this article, it is still not sure whether the game is actually a scam, and Paul himself has not yet addressed the issue. Will Logan Paul be able to clear his name and his company's name?
Enjoyed reading this article? Download our exclusive app to get 24×7 coverage, latest memes and social media banter. Click here to download.